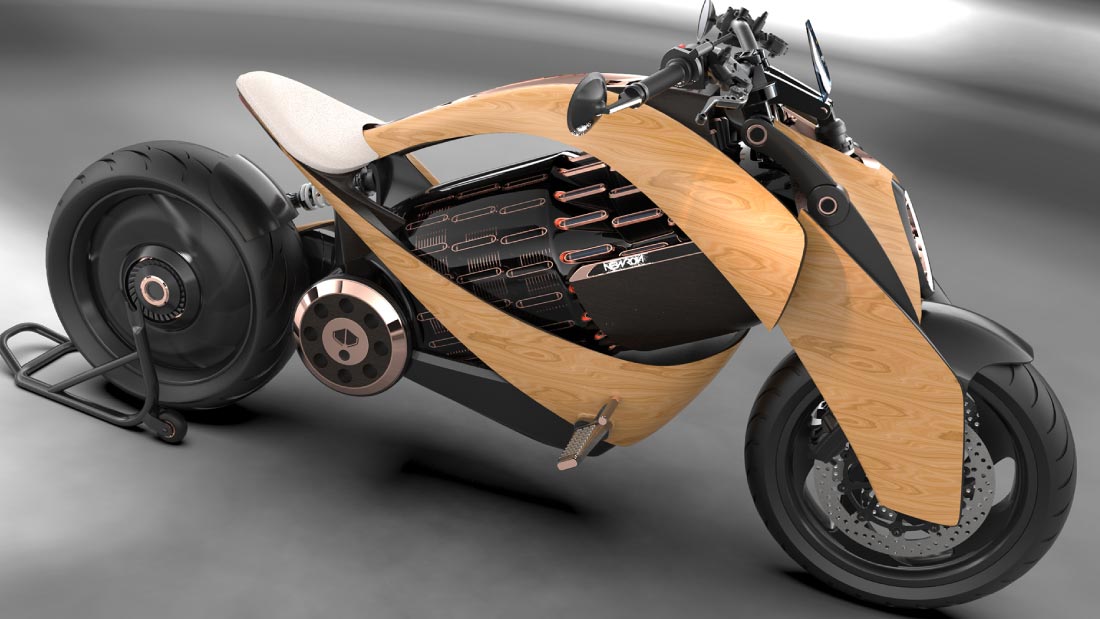 Newron Motors
Newron Motors plans to produce in France a high-end and high-performance electric motorcycle. As part of our innovation activities, we have established a technical partnership with this ambitious start-up.
The origin of the Newron Motors project
At the end of his adolescence, Sébastien Mahut, a motorcycle enthusiast, dreamt of designing an all-electric one. A motorcycle of modern times, reliable, propelled by clean and silent energy. From an existing machine, an Aprilia Futura (!), he designed in his garage the first prototype. After 1 year of work, he presented to the public a machine capable of accelerating up to 110 km / h and enjoying a range of about 60 km. The vehicle was not homologated because it no longer corresponded to the car registration document, but the bet was successful. A small detail: Sébastien then needed to think about getting his motorcycle license…
Caught up by the realities of life
Sébastien finished his studies at Polytech Paris Sud. After a work-study program at Safran, he was officially hired in 2009 at Sagem Défense Sécurité, as an electronic engineer. In 2014, he met Michel Sérafin. The two engineers began to build "castles in the air", and the rest of the project took shape. They developed the first technical prototype in an incubator called Usine IO, then a second one."From the scribbled project through several informal meetings, we built the structure of our fledgling project and gave it a first landing place in an incubator for two and a half years. We left our jobs and made the bet to give birth to this project" tells Michel. This adventure became for them a full-time project.