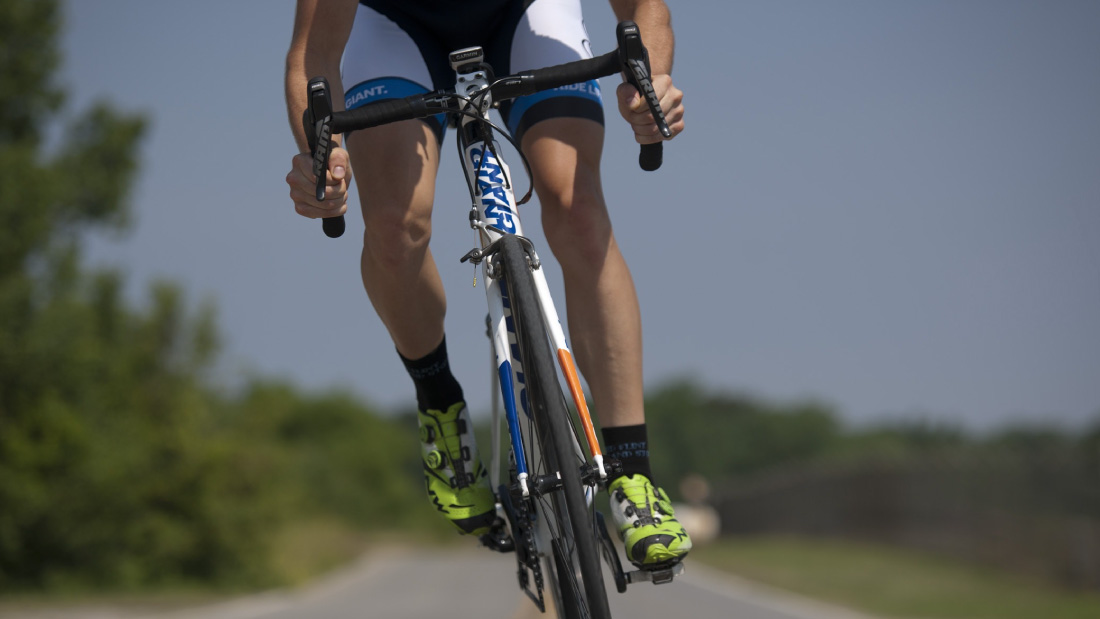 The Étape du Tour
Thibault is a microelectronics engineer at ELSYS Design. Outside of work, his passion is cycling, which has become for him a true lifestyle. In 2018, he rode a 169 km stage of the Tour de France. Let's listen to his story.
What does cycling represent to you: a hobby? A passion?
A true passion which influences my way of living. I live in Chambery and come to Grenoble every day by train, I ride my bike to go to the train station and then to the office, same at night, which represents a bit more than 20 km a day. When the weather is nice, I also often come back home riding 75 km through the Chartreuse Massif for a bit less than 3 hours.
This is for your daily use. Do you have other training?
3 times a week, during lunch time, I cycle for an hour, so 30 km more or less every time. And during the weekend, I do 2 medium rides of 2 hours or one of 4 hours. All in all, I do about 9 hours of cycling a week, it represented 10 000 km in 2018.
Impressive! But you said it was more than a sport for you…
Yes, it's a lifestyle. It's about getting rid of motors, doing more physical activity, using your body. A bike is the most efficient machine we have invented.
Do you compete?
Yes, since recently. I regularly do little races, but the main event I joined was the Étape du Tour.
L'Etape du Tour, what is it?
Every year, people can ride one of the mountain stages of the Tour de France. The same stage towns, the same routes, the same mythical climbs but also, and above all, the same race conditions as on the Tour. L'Étape du Tour is the only cyclo-sport race to offer routes which are entirely closed to traffic.
You participated in the 2015 and 2018 events. Tell us more about it…
Le Tour is a mythical race. It's a great experience to feel like a professional rider during a day, on the same roads, with people to encourage you. But watch out: to enjoy yourself, you must be prepared! In 2018, the stage was 169 Km long between Annecy and Le Grand Bornand, with 4 mountain climbs. It took the winner more than 5 hours, and 13 hours for the last one. It must have been a nightmare for the latter…
What about you?
I really enjoyed myself extremely! I overtook a lot of people along the way because of the heterogeneous levels, it was a great feeling. I ended up 500th out of 12 200 participants, in less than 6 hours and 30 minutes.
Congratulations! And what are your next targets?
This year, I'll participate in several cyclo-sport races. There, I will find the true cycling spirit, with riders helping each other and people encouraging you. These are more "human scale" races compared to the Étape du Tour, which is organized by ASO, like the Tour de France.
To conclude, what do you like in cycling?
Cycling is about freedom, being outside, riding without any constraint, going wherever you want. Like with all intense physical effort, you empty your head, you get rid of stress, it's good for your body and your mind.
It's a little adventure, sometimes you leave without knowing precisely where you go, you explore new places. To me, it's the best way to discover a region, especially ours in the Rhône-Alpes, where we have a lot of mountains. I love it.