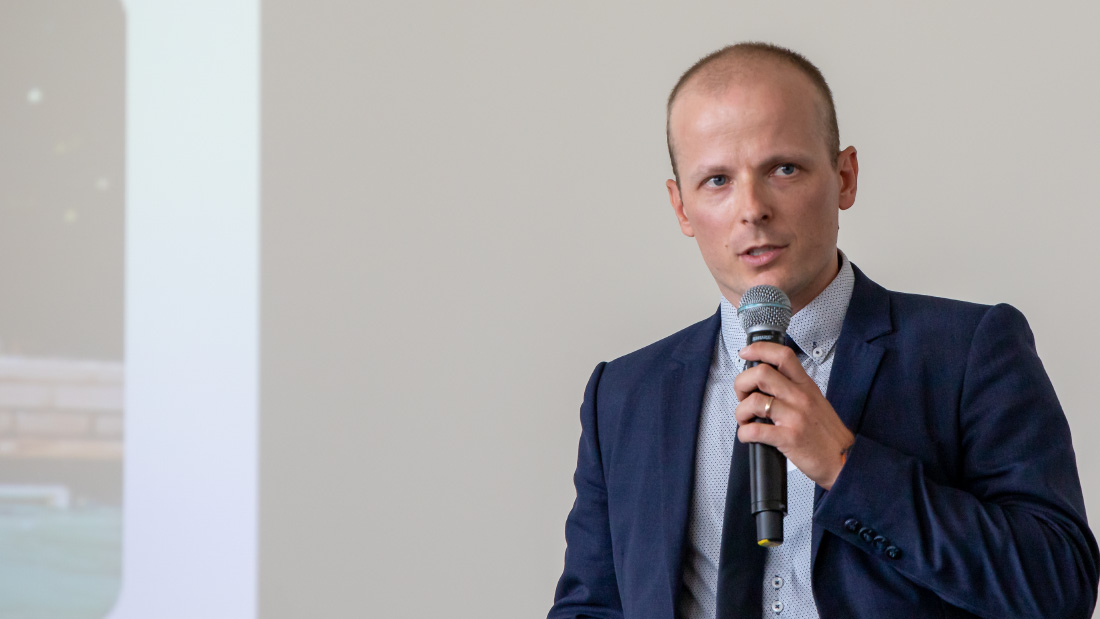 Cross-functional Project Manager
Arnaud is a cross-functional project manager. He presents his role, explains how it is complementary with project management and gives his opinion on ELSYS Design.
ELSYS Design is hiring cross-functional project managers. The job offers can be found on our jobs board, where it is also possible to submit a spontaneous application.
The switch from optical engineering to project management
"Optical engineering was the guiding theme for my studies; I was passionate about lasers. I then started my career as a technical engineer, but the permanent need for challenge gradually pushed me towards project management.
Looking back, while in engineering school, on student team projects for example, I was the project manager every time. In this role, I would do my best to energize the team, push for proactivity in order to maintain technical control and planning of activities. So I would say that this evolution from optical engineering to project management was natural."
His first experience as a project manager
"The context was complicated: the experience with my predecessor was negative, and there was a commitment to results. But I accepted this new challenge, as it allowed me to start my journey as a project manager.
Conflict management was especially difficult, and even with experience, it is never easy. Every day, I would deal with dissensions inside the team: it pushed me to my limits, got me out of my comfort zone. When you are a project manager, or then a cross-functional project manager, you have to accept it and deal with it, for the good of the company and the client. It is very educational."
The role of a cross-functional project manager
"There is no unique vision for our work. I would say that he/she is the guarantor of the cost-quality-deadline optimization policy of the projects he manages. He also has an advisory role for project managers and provides a quality "layer" on customer relationships concerning communication and reporting aspects.
Broadly speaking, I would say that the project manager is the referent for the entire technical part. On my side, I focus on methodological and organizational aspects, in collaboration with him/her. Our roles are therefore complementary."
What he especially likes in his job
"The relationship with the customer, because we are there to advise him. What is valuable in this role is the positive feedback we get from the customers following the solutions we proposed and the actions implemented to support them in their strategy."
His advice to become a cross-functional project manager
"This is difficult for me to answer precisely. You have to stay natural, it's not a suitable path for everyone. To me, the most important is the relationship you have with others. If you force your nature, do too much in your speech or overestimate your skills, it will not work. Honesty is essential, with yourself and with others."
What he thinks of ELSYS Design
"At ELSYS Design, if I compare to the other companies in which I have worked in, I have the feeling of being in a family. Inside the management team, there is no taboo, we speak our minds, we congratulate each other when there is a success, and there is no competition between us, we are a real team. I discovered this state of mind at ELSYS Design."
CROSS-FUNCTIONAL PROJECT MANAGER EMPLOYMENT
ELSYS Design often recruits cross-functional project managers.
Find out employment opportunities on our jobs board, where it is also possible to submit an unsolicited application.
Many thanks to Arnaud for his testimonial!