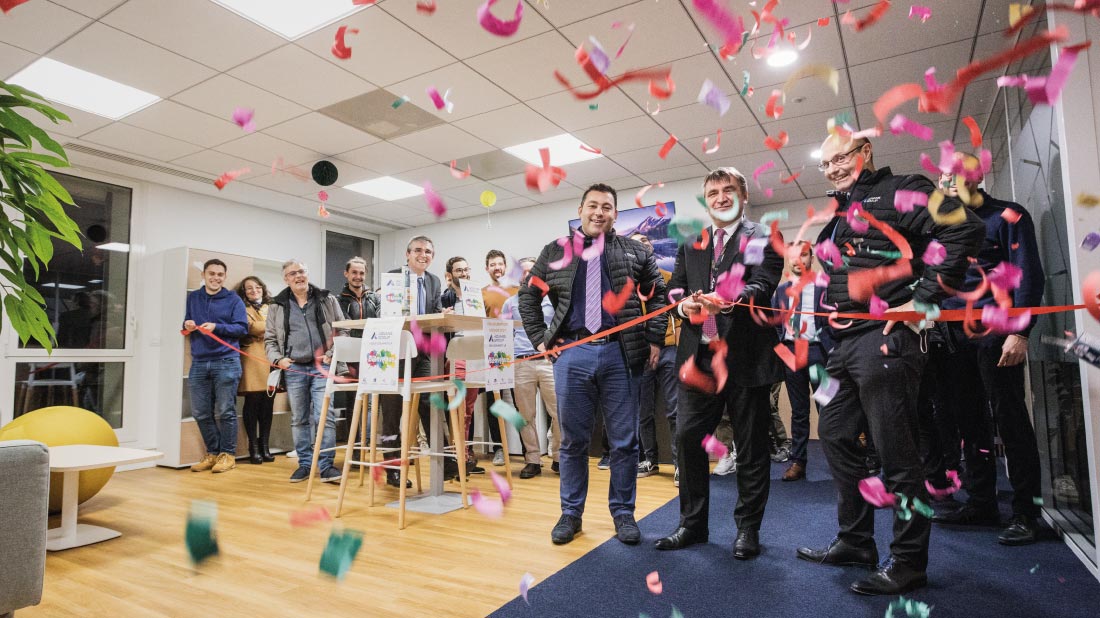 New offices in Grenoble
We extended our Grenoble location by nearly 350 sqm to face with the 30% growth in our activities during 2021. This extension of the current premises was officially opened on November 24th 2021.
The Grenoble premises
The ADVANS Group premises, located at 22 Avenue Doyen Louis Weil in Grenoble, have just been extended by nearly 350 sqm of modern and welcoming spaces that take into account new ways of working (flex office, videoconferencing tools etc.).
These new premises were officially opened on November 24th with the local teams during a festive event in the presence of our founder and CEO Radomir Jovanovic, our HR Director Lionel Carré and our Regional Director Olivier Kuntz.
Why an extension?
This extension of the existing premises follows the sharp increase in the technical teams, a growing part of which is allocated to projects carried out from the group's premises within the framework of service centers dedicated to the activities of key account customers.
About ADVANS Rhône-Alpes
In ADVANS Rhône-Alpes, from Grenoble and our second location in Villeurbanne, we support local and national industrial players in the design of their products, especially in the field of the Internet of Things.
Our core expertise lies in:
Electronic boards, FPGA and critical embedded software with ELSYS Design.
Application software development, DevOps and cybersecurity with AViSTO.
Mechanical and mechatronic design with MECAGINE.