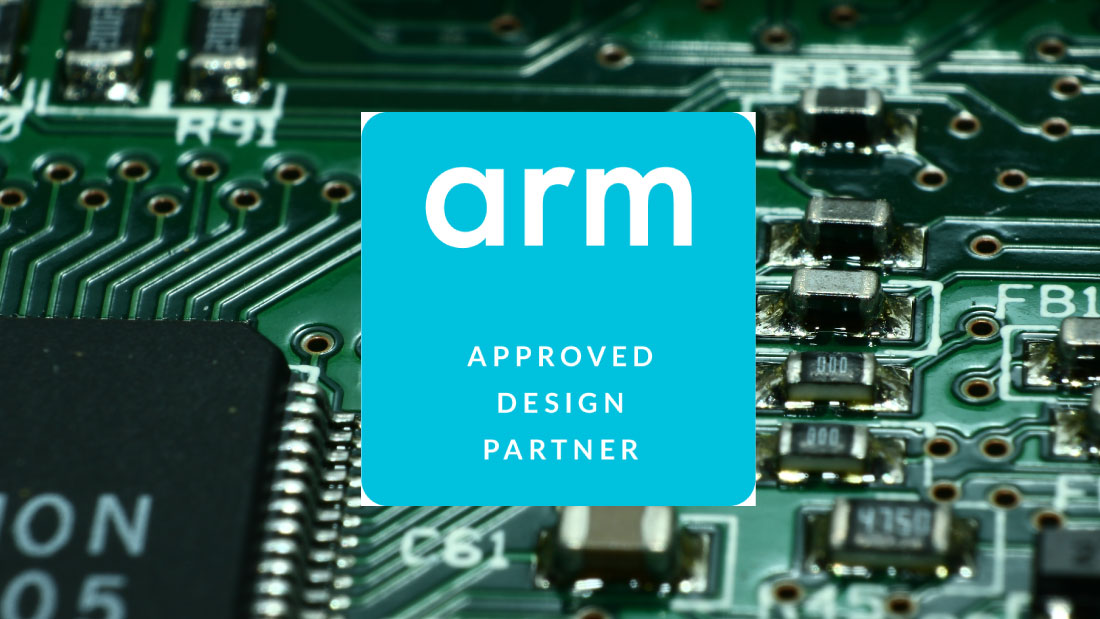 ARM Approved Design Partner
ELSYS EE will provide ARM silicon partners with best-in-class design services in support of ARM-based cores, including cost-optimized and dedicated solutions. Press release.
SANTA CLARA, JUNE 07 2017 – ELSYS Eastern Europe, the subsidiary of ELSYS Design, has joined the ARM® Approved Design Partner Program. Design partners selected for the program help enable ARM silicon partners with design support and training services to successfully deliver ARM-based SoCs optimized for targeted market opportunities.
To receive ARM Approved Design Partner accreditation, ELSYS Eastern Europe passed a robust audit process. It demonstrated expertise and a proven track record of success in designing ARM-based products through best-in-class quality and management procedures, with highly qualified engineering teams. This is testament to ELSYS Design's 15+ years of experience in integrated circuit design, partnering with all the major semiconductor companies and OEMs based in Europe and in the US market.
Radomir Jovanovic, the ELSYS Design CEO, declares:
"ELSYS Design and its subsidiaries ELSYS Eastern Europe and ELSYS America have been working for years on ARM-based designs. Joining the ARM Approved Design Partner Program is a milestone for us, as it will reinforce even more our visibility within the ARM ecosystem."
Sasa Kostic, the ELSYS Eastern Europe Regional Director, and Pascal Barioulet, the ELSYS America Managing Director, declare:
"We are thrilled to have become an ARM Approved Design Partner! With our design centers in Eastern Europe (Serbia) and a presence in the US, we are well placed to support ARM customers globally and provide them with cost-optimized services and a breadth of expertise in designing ARM-based SoCs. Our offer key differentiators include the capacity to quickly staff and ramp-up challenging projects with seasoned English-speaking offshore engineering teams in the Central European time zone, very convenient for remote worldwide service, while fully complying with international quality and information security standards."
"ELSYS Eastern Europe's expertise and experience with ARM IP further enhances the range of capabilities available from the ARM Approved Design Partner Program," said Peter Lewin, director of marketing, Partner Enablement Group, ARM. "We look forward to working with them as they complete more ARM-based design projects in the future."
Design Automation Conference 2017
ELSYS America, representing ELSYS Eastern Europe in North America, will attend DAC (Design Automation Conference) in Austin from June 19 to 21 on the ARM Approved Design Partner booth. Radomir Jovanovic and Pascal Barioulet will be available to discuss design partnerships around ARM- based cores.
To get more information about ELSYS America semiconductor offer, or schedule a meeting during DAC, you can contact Pascal Barioulet at pb@elsys-america.com
About ELSYS Eastern Europe
ELSYS Eastern Europe is a services company specializing in the design of semiconductor and electronic systems as well as in the development of embedded & application software.
From its technical center in Belgrade and Novi Sad, Serbia, ELSYS Eastern Europe supports well-known international corporations, as well as mid-size highly specialized companies. With several years of work on cutting edge technologies, it built in-depth knowledge and has numerous experts capable of providing implementations and solutions to highly complex architectures. Well balanced between senior and junior engineers, ELSYS Eastern Europe is the perfect match for the corporations looking for the cost effective but competitive newest technology solutions.
Fully owned subsidiary of ELSYS Design, a French based company expert in the design of electronic systems, ELSYS Eastern Europe provides a range of cost effective design services that complete those of its mother company. ELSYS Eastern Europe has the ability to quickly staff and ramp up engineering teams for large projects, while complying with the ISO 9001 (Quality), 14001 (Environment) and 27001 (Information Security) standards.
For more information, please visit:
http://www.elsys-america.com/ http://www.elsys-eastern.com
###
CONTACT IN THE USA:
Pascal Barioulet
ELSYS America Inc.
Managing Director
2350 Mission College Blvd, Suite 240,
Santa Clara, California.
Phone +1 669 221 9890
pb@elsys-america.com
CONTACT IN EUROPE:
Sasa Kostic
ELSYS Eastern Europe
Regional Director
Omladinskih brigada 88b,
Beograd 11070, Serbia
Phone +381 11 3535 203
sasa.kostic@elsys-eastern.com